DIGITAL 3D TECHNOLOGY
At Bespoke Dental Studio we are always proactive in staying up to date with the latest technology. In order to achieve the best patient outcomes, we are able to offer Digital Smile Design and Digital 3D Scanning to our patients.
Digital Smile Design
Digital Smile Design (DSD) involves taking photos of the patient and using computers to design dental solutions that best suit their needs. This enables patients to see the results before a procedure is performed.
Digital Smile Design (DSD) helps our dentists to plan restorative treatments more efficiently, while also helping you as the patient to see what your new smile will look like to a high level of accuracy. Being able to clearly visualise your outcome can be useful for getting an idea of what your teeth will look like after your treatment, as well as giving you the chance to make changes at the design stage.
Unlike traditional restorative treatments that focus on the teeth, gums and jaw, the DSD system also considers the relationship between the mouth and other parts of the face involved in smiling, such as the cheeks, eyes and lips. It also visualises a wide range of facial expressions, to show you how your smile will look when talking, laughing and in other emotional states, helping you to design a smile that matches your personality.
Digital Smile Design allows our dental professionals to design custom crowns and veneers that are tailored to meet your specific requirements resulting in a superior aesthetic outcome.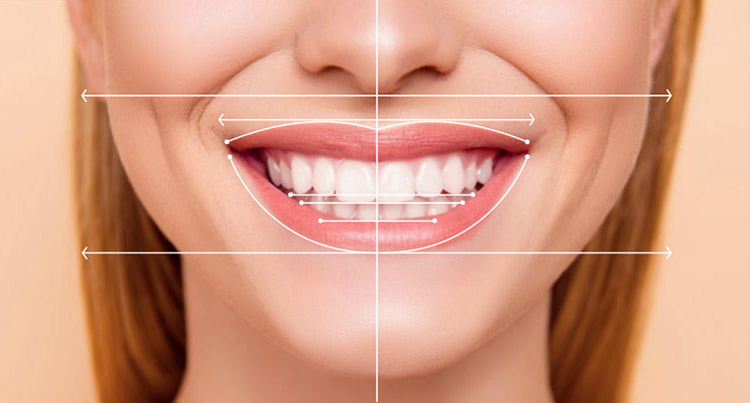 Intraoral Scanning with 3D Printed Technology
In order to achieve the best fitting crown and bridgework, veneers and implants, at Bespoke Dental Studio we utilise 3D intra-oral scanners.
Intraoral digital scanners are rapidly changing the way dentists take impressions, create crowns, and go about other common forms of dental restorative work. These changes in the industry are due to the ways this new technology can save time, promote accuracy, improve communication, and enhance positive patient experiences.
With the ability to scan a patient's mouth, dentists can now take measurements down to a micron. This level of precision was unheard of before intraoral scanners were introduced.
Unlike traditional impression-taking methods, intraoral scanners produce digital files. These digital files can then be shared easily with oral surgeons, other dental staff, or lab technicians. This allows people on all ends of a patient's restorative work to communicate efficiently and effectively.
The scanners produce a digital impression of the tooth's anatomy or an implant's tridimensional position. Digital impressions offer patients the convenience of not having to endure traditional impressions: unpleasant tasting materials, bulky, cumbersome trays and possible gagging.
A quick, painless scan of your mouth shows every contour of every tooth on the computer in 3D colour. The scan is then sent digitally to a laboratory which in turn is able to produce an absolutely accurate prosthesis for you via 3D printing.
Scanned images also show a lot more detail. This increase in clarity will help you to better understand the reasons behind a treatment plan that the dentist may.
Come in and experience this amazing technology for yourself.