Emergency Dental Care
Dental emergencies happen, usually when you least expect them
Any dental problem that requires immediate treatment in order to save a tooth, stop ongoing tissue bleeding or alleviate severe pain is considered a dental emergency. If you have a severe infection or abscess in the mouth, this is a very serious condition and should be dealt with immediately.
At Bespoke Dental Studio, we have extensive experience in treating dental emergencies from trauma, pain and cracked teeth through to infections and dental repairs.
Same day emergency appointments are always available.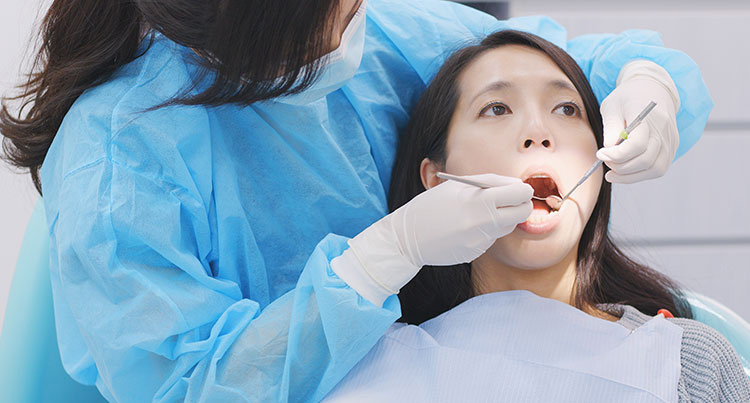 Tips for Dental Emergencies
Knocked-out tooth
Try to stay calm but act fast. If a permanent tooth has been knocked from its socket, it's crucial to seek immediate professional care.
Only touch the crown of the tooth – away from the end that was attached to the gum.
Clean the tooth by rinsing it quickly in milk or some saliva to remove any dirt or debris
Try to put the tooth back in its socket and gently hold it in place. If you can't put the tooth back in the socket, place it in a small cup of milk
Toothache or pain
If you're experiencing any level of dental pain, even if it's just a bit of discomfort or sensitivity, you should make an appointment with a dentist right away.
In the meantime:
Take over-the-counter pain relief as advised by your GP or pharmacist. You should only swallow painkiller capsules or tablets – never apply them directly to the gum, as some are acidic and may damage the gum tissue.
Use a cold compress against the outside of your cheek (not directly against the surface of your tooth)
Broken dentures
If you wear dentures, they can become damaged or broken by accidents or even just gradual wear and tear. Never try to repair dentures yourself. Instead, make an appointment with a dental professional. Do not continue wearing damaged dentures. Remove them and store them in a safe place, along with any pieces that may have broken off.