Invisalign
Have you always wanted to transform your smile but didn't want to have cumbersome metal braces? The alternative is here…. Reshape your smile today using Invisalign clear aligner therapy.
First impressions are everything and your smile is one of the first things people focus on when they meet you. Straightening your teeth will greatly improve your appearance and self confidence.
How Does Invisalign Work?
Invisalign works by using a series of custom-made trays that snap over your upper and lower teeth to apply specific points of pressure. Every two week or so, the trays are changed – the new set of trays provide new points of pressure. As a result, your teeth are systematically moved over a steady period of time.
The entire course of tooth movement is mapped digitally, allowing for the trays to be 3D printed ahead of your treatment.
Advantages of Invisalign over Traditional Braces
Nearly Invisible
Removable – because clear aligners are easily removable, it makes eating, flossing and brushing much easier
No irritating wires or brackets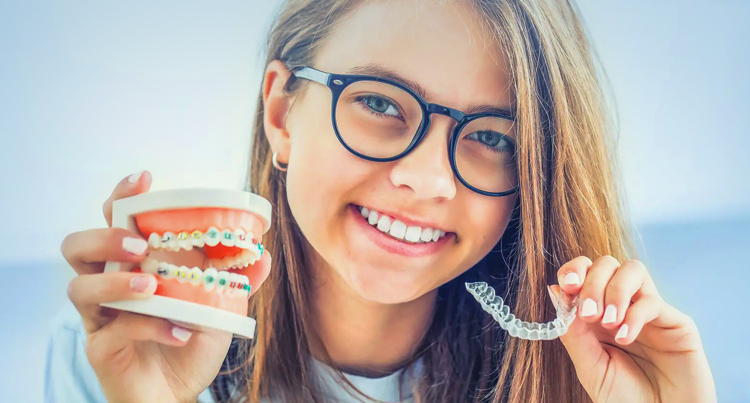 How long does Clear Aligner treatment take?
Invisalign treatment varies for each individual. A personalised treatment plan will be produced showing your indiviualised proposed movement. You will know how long it will take for your unique situation after your initial consultation.
How Much Does Invisalign Cost?
As with treatment time-frames, Invisalign prices can vary depending on several factors, including:
The complexity of your case
The number of individual aligners you may need
Health care funding
To make it easier and more affordable, there is no need to pay for your treatment up-front. Simply pay per set of aligners each time you get a new set.
Interest free payment plans also available.